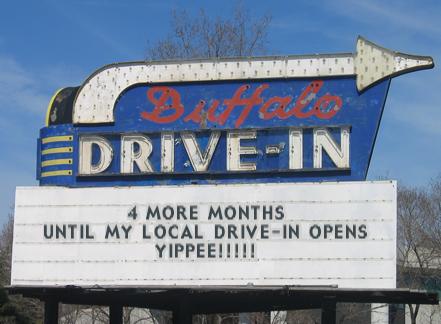 I found this cool
website
and made the photo above. I love the drive-in that's close to my house and look forward to it opening every summer. And since I have 2 little ones, it's a great date night for my husband and I, plus no sitter needed. Don't get me wrong, I'm enjoying the winter, and
definitely
don't want to wish away the spring, but the summers here are great.
My
whirlygiggle
quilt is coming along really nicely and I think I may have it together by the end of the weekend. I've also been cutting for a second
whirlygiggle
quilt to put on the wall in the nursery.
I'm looking for a pattern for a baby quilt for a friend. I've made some alphabet quilts in the past and may make another one. She has a jungle theme going in the nursery and I've got nothing in my stash that will go. I'm having a hard time visualizing an animal print baby quilt.
I'm also trying to make some roman blinds for the nursery. I've looked for ones I like for a few months and can't find any, so this weekend I'm going to try and make some. Wish me luck!